LAC Vepr-12/Saiga-12 Tubular Forearm w/Rails
Availability:
Out of stock
Mount Type:
Weaver/Picatinny
LAC Vepr-12/Saiga-12 Tubular Forearm with Picatinny Rail
This Tubular Forearm was made by the request of the Top Russian IPSC Shooters
It is made of strong Anodized Aluminum used in the Aviation
Weight 220 g. Diameter 40 мм.
The Back insert is made of steel 45
The forearm attaches to the shotgun using a barrel clamp (included) and doesn't require a bottom rail gas tube.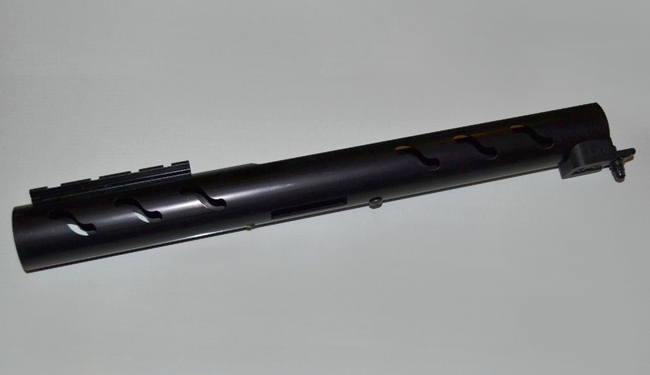 Installation:
1. Make sure you firearm is unloaded. Disassemble the gun. Remove the Magwell Screw. Depends on your Magwell, you can either remove it or just unscrew the front screw
* You have to remove the factory retainer. Don't worry, if you ever decide to put the factory forearm back, we sell 2-pcs Retainers separately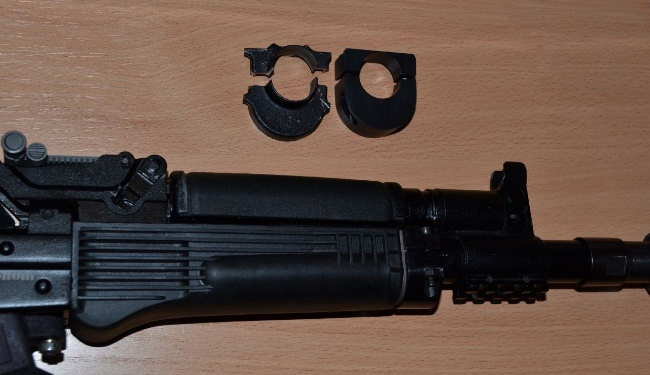 2. Install the Picatinny Rail at the top of the tube where desired
3. Install the Barrel Clamp instead of the factory Retainer
.
4. Put the tube onto the barrel and make sure the holes in the barrel clamp and in the tube match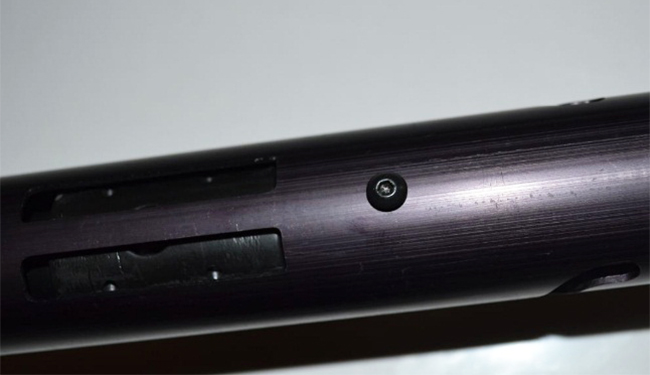 5. Adjust the clamp position if needed
6. Put the Tube onto the barrel until there is 2-3 cm gap between the tube and receiver
7. Put the Insert Nuts between the tube and the barrel
8. Using the soft spacer install the insert into the receiver (The cut for the Magwell Screw should be no less than 5mm)
9. Install the Magwell Screw and draw it
10. Tighten the screw
11. Assemble the shotgun.
** Use Blue Locktite for all screws.
*** Some modifications are required to install it onto Saiga 340 and Saiga 030
12. Ready.